Twitter Takeover, Future of Web3 - My take
It's been a thrilling week for techies, especially for the Twitterati, as Elon Musk officially took control of Twitter, which also prompted the future expansion of Web3 integration.
Elon Musk has already begun his tenure at the company by purging the upper executive ranks. According to an SEC filing (1), nine board members of Twitter, including Bret Taylor, Parag Agrawal, Omid Kordestani, David Rosenblatt, Martha Lane Fox, Patrick Pichette, Egon Durban, Fei-Fei Li, and Mimi Alemayehou, have been dismissed.
Vijaya Gadde, the head of legal policy, Parag Agrawal, the CEO, and Ned Segal, the CFO, were fired for deceiving Musk about the volume of spam accounts on the network (2). After the new agreement was finalized, Musk asserted that the site would become a haven for free speech, with algorithms modified to avoid political echo chambers and bogus and spam accounts being deleted.
Where is it all leading? It is pointing in the direction of a securely commercialized, safely decentralized, freedom-over-all Twitter, but if only there were to be a dictator, things might go in the other direction.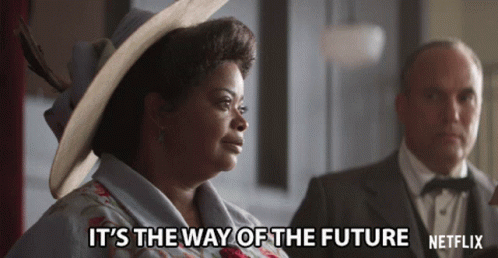 Because Twitter has always been the most biz, ad, and politicized platform, many users thrive on freedom of speech, whether it's over memes or sensitive subjects, but will we finally get the freedom we've all been waiting for with this acquisition?
In an open letter to Twitter advertisers, Musk stated his goals for the acquisitions, including his desire for a modern electronic town square free from political antagonism, as well as his desire for Twitter to be the most credible advertising platform in the world.
Musk also expressed his desire to have a positive impact on humanity.
Musk, in my opinion, possesses the capacity and authority to improve Twitter, as well as demonstrate a higher level of enthusiasm for undertaking tasks that have long since been required. Since the decentralized future is all about freedom and its users, and since he is a crypto enthusiast, this is a real treat and news for me and other crypto and web3 aficionados.
Additionally, he announced an $8 fee for blue tick verification and intends to bring back Vines, the defunct Twitter service that received 69% of the five million votes cast in favor of its revival (3). The primary statement issued by Elon was the creation of a content moderation council to ensure free expression on the platform and the possibility of lifting Twitter account bans.
This points to a bright future for all of us, and let me tell you a rumor: although Musk has not yet commented on it, a cryptocurrency wallet is reportedly being developed. While, to be honest, everything here points to a promising decentralized future, how?
Binance invested $500 million in (Elon Musk's acquisition) of Twitter (4), making it the fourth-largest shareholder among the 19 investors. CZ credits Musk for pushing Twitter into Web3 with his monetization and support for free speech in the community.
Although Twitter experienced tactical issues in the past, everyone is very certain that things will turn around now that Musk has acquired the company. Binance has also been steadfast in its support for Musk's Twitter and other co-investors as Musk suggests a bright and significantly promising decentralized web3 future with the inclusion of decentralized technologies into Twitter.
Once Musk has Twitter on Web3, other tech goliaths will ultimately follow and accelerate the Web3 race. With Musk's plans to take the company private, Twitter is no longer a publicly traded company and has been delisted from the New York Stock Exchange as of October 29 (5).
Privatization, digitization, and Web3 integration center on Musk's intentions for integrating communicational drivers onto the decentralized technology and leading the interaction cloud of the decentralized web, which is also a positive factor for us Web3 aficionados.